> Home > Books and guides > Guide turistico/territoriali
EXPLORE AND DISCOVER SIENA - A GUIDE BOOK TO THE CITY ESPECIALLY FOR CHILDREN

Barbara Latini e Mèsy Bartoli
GUIDE TURISTICO/TERRITORIALI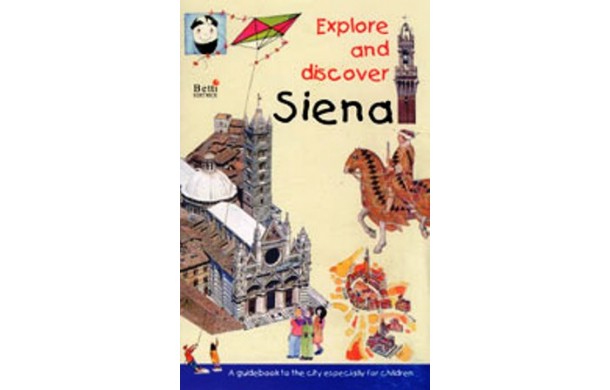 Explore and discover Siena - A guide book to the city especially for children
GUIDE TURISTICO/TERRITORIALI
author:
Barbara Latini e Mèsy Bartoli
Packaging:
Betti Editrice
Language:
Inglese
Pages:
128
ISBN:
88 86417 70 5
Price: € 10,50
Shipping: worldwide (contact us for USA shipping)

Payments: Bank transfert or Credit Card (Visa and MasterCard)

For more information about our e-commerce please read our terms of sale
La storia, l'arte, i percorsi, per visitare e conoscere una tra le più belle città d'Italia, guidati dal simpatico personaggio BAL. Una guida scritta con un linguaggio facile, comprensibile dai bambini, arricchita da giochi, indovinelli, fotografie e oltre 170 disegni. Un testo agile per le famiglie che visitano Siena ed un utile strumento didattico.
Il Palio di Siena
Riccardo Brogi


È la ristampa anastatica della Guida al Palio di Siena pubblicata da Riccardo ... Dettagli >

Castiglione d' Orcia alla fine del Medioevo - Una comunità alla luce dei suoi statuti
Masci


Questo volume contiene l'edizione del testo statutario del Comune di Castiglione d'Or... Dettagli >

Explore and discover Siena - A guide book to the city especially for children
Barbara Latini e Mèsy Bartoli


La storia, l'arte, i percorsi, per visitare e conoscere una tra le più b... Dettagli >