> Home > Books and guides > Guide turistico/territoriali
MONTICCHIELLO - ARTE, STORIA, ITINERARI

Paolo Torriti
GUIDE TURISTICO/TERRITORIALI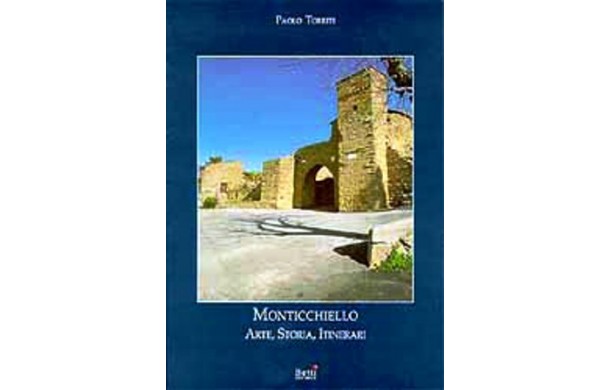 Monticchiello - Arte, Storia, Itinerari
GUIDE TURISTICO/TERRITORIALI
author:
Paolo Torriti
Packaging:
Betti Editrice
Language:
Italiana
Pages:
68
ISBN:
978 88 86417 39 X
Price: € 10,00
Shipping: worldwide (contact us for USA shipping)

Payments: Bank transfert or Credit Card (Visa and MasterCard)

For more information about our e-commerce please read our terms of sale
La guida si presenta come uno strumento editoriale che intende coniugare la qualità di un libro d'arte a grande divulgazione, con un turismo non necessariamente specialistico. Bella anche da sfogliare, con le illustrazioni a colori delle principali opere d'arte e le fotografie degli scorci più suggestivi di Monticchiello, l'itinerario che vuole percorrere è anche quello della ricostruzione della relazione che si instaura tra l'uomo e l'ambiente in cui vive. A cura di Paolo Torriti Interventi di Alberto Asor Rosa e Bruno Santi. Testi di Cristina Felici, Beatrice Sordini, Paolo Torriti.
Il cielo sopra le terre di Siena - 158 fotografie aeree raccontano la storia e l'ambiente
Autori Vari (AA VV)


Un punto di vista del tutto inedito. Le Terre di Siena viste dall'alto, molto d... Dettagli >

Flug uber Siena
Roberto Barzanti


Questa preziosa pubblicazione racconta per immagini, attraverso una vivace impaginazi... Dettagli >

Der Palio Fuhrer
Patrizia Ciocchi. Armando Santini, Senio Sensi e Luca Betti


Il Palio di Siena ha quasi mille anni, e la sua storia si confonde e si intreccia con... Dettagli >