> Home > Books and guides > Guide turistico/territoriali
PALLIUM V

Luca Betti
GUIDE TURISTICO/TERRITORIALI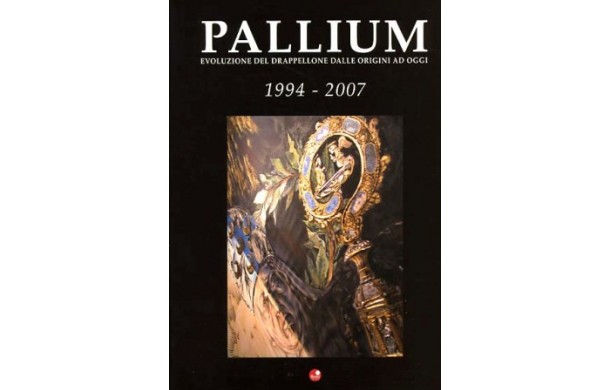 Pallium V
GUIDE TURISTICO/TERRITORIALI
author:
Luca Betti
Packaging:
Betti Editrice
Language:
Italiana
Pages:
102
ISBN:
978 88 7576 090 X
Price: € 35,00
Shipping: worldwide (contact us for USA shipping)

Payments: Bank transfert or Credit Card (Visa and MasterCard)

For more information about our e-commerce please read our terms of sale
L'evoluzione del drappellone del Palio di Siena dal 1994 al 2007, con riproduzioni fotografiche a colori di tutti i drappelloni conservati nei musei delle diciasette contrade di Siena. Con il patrocinio del Comune di Siena e l'autorizzazione del Consorzio per la tutela del Palio di Siena.
Luca Betti, nato a Siena nel 1961, è laureato in scienze umane con una tesi in antropologia. Fotografo professionista dal 1980, ha tenuto numerosi corsi di immagine digitale e dal 1991 è alla direzione editoriale della Betti Editrice, dove ha realizzato oltre 200 pubblicazioni.
Dalla scuola di Siena al deserto di Accona - Artisti per San Bernardo
Gilberto Madioni


Venticinque artisti, tra pittori e scultori, in mostra per rendere omaggio alla figur... Dettagli >

Chianti Paradiso limitrofo
Alessandro Falassi e Paul Hoffman


Le foto di "Paradiso limitrofo" sono di Paul Hoffman, noto fotografo e pr... Dettagli >