> Home > Companies > Sport Plants
Impresa Edile BOSSINI AGOSTINO s.r.l.
Rapolano Terme
SERVIZI E MATERIALI PER EDILIZIA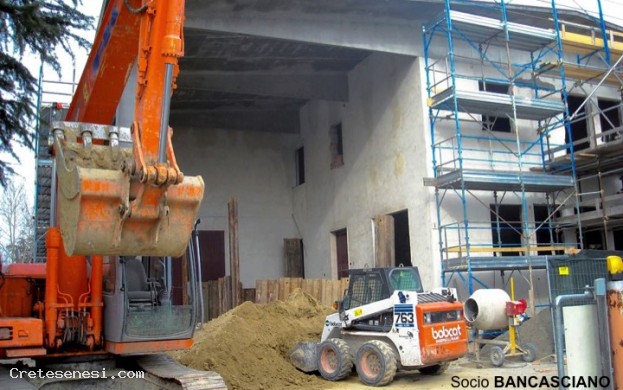 PHONE NUMBERS

Impresa Edile BOSSINI AGOSTINO s.r.l.
53040 RAPOLANO TERME, Via Giancarlo Battagli, 18

Telephone 0577 724096
Time: 9:00 - 12:30 e 15:00 - 18:00
Closed: Sabato e Domenica


Business card (vCard)
The Bossini Augustine LTD It has a long experience in building renovation works for both indoor and outdoor sector.

We specialize in renovations of all kinds and we have optimized our resources in order to offer the best service in the provinces of Siena and Arezzo, for complete or partial renovations.

The main services offered are: - Renovation Apartments, houses, villas and offices
- Restructuring Condominiums
- Restructuring Stores

Offramo also partial restructuring services: - Restructuring Bagni di - Renovation Roofs
- Renovation Facades.