Bohemian Rhapsody (cinema under the stars, free)
ASCIANO - Tuesday 23 July from 9.30 pm in piazzetta San Francesco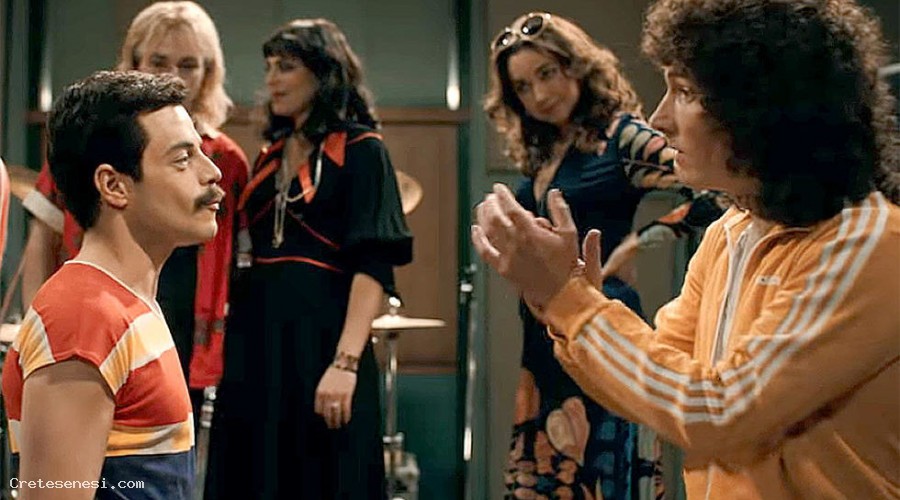 PLOT
The film directed by Bryan Singer and Dexter Fletcher, is an engaging celebration of Queen, their music and their legendary frontman Freddie Mercury (Rami Malek), who challenged stereotypes and broke conventions, becoming one of the most beloved artists in the world.
The film reconstructs the meteoric ascent of the band through its iconic songs and its revolutionary sound, its almost fatal crisis, as the life style of Mercury went out of control, and its triumphant reunion on the eve of Live Aid, when Mercury, plagued by a serious illness, led the band into one of the greatest performances in rock history.
By doing this, the film cements the legacy of a band that has always been more than a family and continues to inspire outsiders, dreamers and music lovers to this day.
In addition to Rami Malek as Freddie Mercury, the film features Lucy Boynton as Mary Austin, Freddie's great love, Gwilym Lee as Queen's guitarist, Queen Hardy in drummer Roger Taylor , Joe Mazzello plays the bassist John Deacy Deacon, Aidan Gillen is instead John Reid, first manager of the group, Aaron McCusker has the role of Jim Hutton, for a long time the boy of Mercury and Mike Myers in the role of Ray Foster of the record company EMI.