> Home > What to visit > Place
Palazzo Venturi o Montecontieri
Asciano
PLACE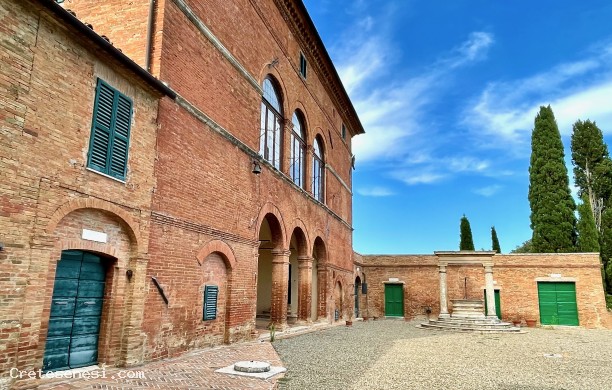 PHONE NUMBERS AND TIMES

Palazzo Venturi o Montecontieri


Business card (vCard)
Formerly known as Montecontieri: it was the seat of the parish church of S. Giovanni Evangelista with a castle.
Palazzo Venturi is located on a clay hillock dominating the provincial road that leads from Asciano to Chiusure and Monte Oliveto Maggiore, between the Ombrone which passes to the west and the Capra ravine which flows to the east.

In the Renaissance period it was transformed into a Villa with Estate belonging to the noble Sienese Venturi family from which it took its current name.
In the middle of the last century it became the property of Prince Schöemburg of Montenegro and his family, related to the Marquis Bargagli owners of nearby Montemori.
STAY

NEARBY
DINING & ENTERTAINMENT

NEARBY