> Home > >
Caterina che offre il mantello a Gesù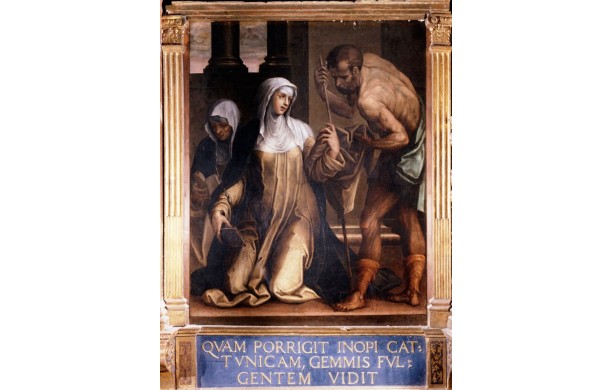 Artist: Riccio
Year: 1571
Current location: Santuario di Santa Caterina
Original location: Santuario di Santa Caterina

DESCRIPTIVE INFORMATION
It is one of the three great scenes in the oratory of the kitchen of the Sanctuary of St. Catherine, is home to a wall flanked by two paintings done by Riccio shortly before his death and perhaps supplemented by Arcangelo Salimbeni. The right one shows Catherine offers the mantle to Jesus in the guise of a pilgrim. The work is part of the miraculous events which filled the life of Catherine and are testimony to his extraordinary spirit of charity.
Caterina che offre il mantello a Gesù