> Home > What to visit > Palaces and Monuments
Consorzio Agrario
Asciano
PALACES AND MONUMENTS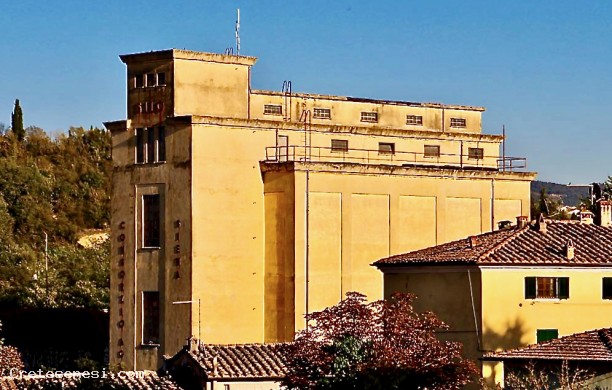 To the south of the historical center, during the Fascist regime, was envisioned in the 1934 Regulatory Plan, the realization of some works that are functional to the development of the country. In addition to sports and meeting facilities, a building was linked to the main local agricultural activity: wheat cultivation.
Thus the vertical structure of the Agrarian Consortium was born, able to grasp the grain harvested, to look at it, to select it and to store it: still today the structure preserves the function for which it was built. Despite the building being within a natural depression, its high structure impacts heavily on the surrounding landscape.

Several times it was thought to transfer the Consortium to another location for noise and partial dust pollution, in the grain screening and storage of grain. The high cost that its transfer would entail and the difficult reconstruction of the building has not allowed for a realistic sustainable project.
STAY

NEARBY
DINING & ENTERTAINMENT

NEARBY