> Home > What to visit > Palaces and Monuments
Ex Pretura e Carceri
Asciano
PALACES AND MONUMENTS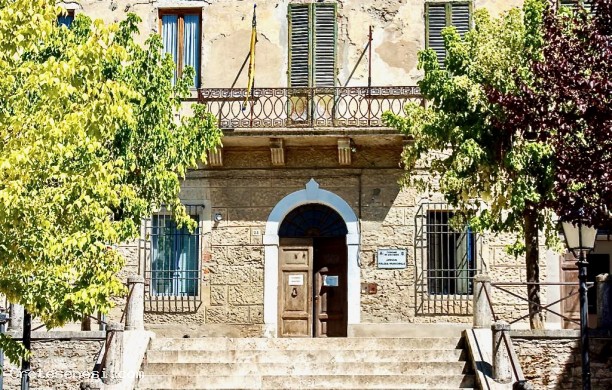 PHONE NUMBERS AND TIMES

Ex Pretura e Carceri


Business card (vCard)
The building was constructed in 1854 as the local courthouse and jail. Its location, in addition to assuring a more efficient administration of justice, caused an expansion of the town's developed area.
The complex was built on a new street named the via Mameli, which ran parallel to the Corso Matteotti and stood in a dominant position above the Piazza Garibaldi. The courthouse and jail were in operation until 1963, when Siena took over these functions.
The palace was structured with the courtroom on the ground floor, surrounded by offices and archives. On the first floor, there were two apartments: one for the Pretore family and the other for the family of the Custodian of the prisons. On the second floor and in the attic there were cells for the prisoners and a large central room to ensure the possibility of movement controlled to the prisoners.
The location chosen to create the new Justice Palace is highly symbolic compared to all surrounding structures, including the City Hall building, which is also the home and landmark of all citizens. Evidently at that time, the message you wanted to convey was what the Law and their administrators were above and beyond.
STAY

NEARBY
DINING & ENTERTAINMENT

NEARBY