> Home > What to visit > Place
Monte Sante Marie
Asciano
PLACE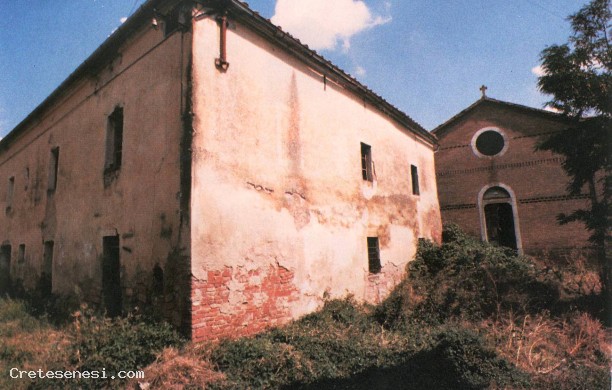 Nowadays, the Villa is a castle and the capital of a community connected to the ancient parish church of San Vito in Versuris. Long disputed parish between the bishops of Siena and Arezzo.

It is located on a rocky hill, at the southern base of which flows the Ombrone river, while to the west passes the stream Camerone flowing into the first just a little to the south west.
This was a castle, like many others in the same valley, lordship of the Counts of Berardenga and Scialenga.

In 1175 it came under the control of the Republic of Siena.
In 1202 he was attacked and conquered by Florentine troops at war with Siena.
In 1270 it was devastated by the Guelph faction which had regained power after being defeated ten years earlier.
Following this, the Municipality of Siena in 1271 decreed that the inhabitants of Monte SS. Marie was exempted from paying taxes and appointed a rector directly dependent on the authority of Siena.
On 15 March 1371 this castle was again attacked by a company
Teutonic commanded by Count Lando.

The first known statute that governs the life of the community of Monte Sante Marie dates back to 1544. The subsequent statute, much more modern, was issued in 1727. It contains the celebration of the feast of the SS. Nunziata, and the obligation to offer to the nearby ancient parish church of S. Vito in Versuris.
Until 1777 Monte Sante Marie was an autonomous municipality and met in Asciano with motu proprio from 9 December of that year.
STAY

NEARBY
DINING & ENTERTAINMENT

NEARBY