> Home > Companies > Sport Plants
NUCCI E CARATELLI S.n.c. di Nucci Fabrizio e Caratelli Simone
Asciano
SERVIZI E MATERIALI PER EDILIZIA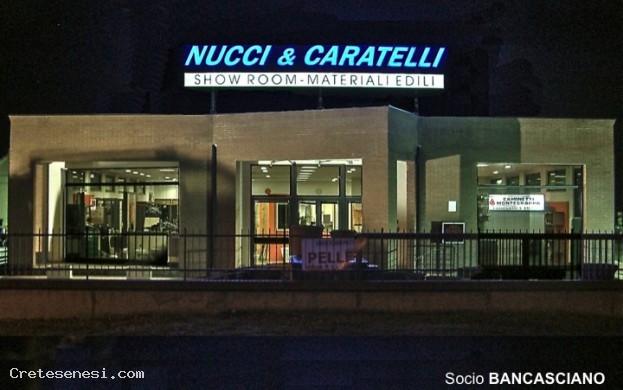 PHONE NUMBERS

NUCCI E CARATELLI S.n.c. di Nucci Fabrizio e Caratelli Simone
53041 ASCIANO, Via Martiri della LibertÓ, 25

Telephone 0577 718203
Time: 07:30 -13:00 e 14:00 - 19:30, sabato 8:00 - 13:00
Closed: Domenica e Sabato pomeriggio


Business card (vCard)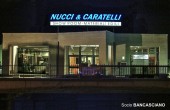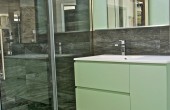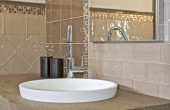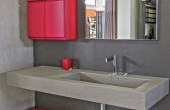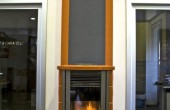 THE COMPANY WAS BORN IN 1998 AND 'SPECIALIZED IN THE MARKETING OF BUILDING MATERIALS, CERAMICS AND BATHROOM.

THE TWO OWNERS, AND FABRIZIO SIMONE, decided to join THEIR FORCES AND THEIR TWENTY YEARS EXPERIENCE IN THE FIELD AND DETECT The EMME TWO EXISTING IN WHICH ALREADY 'collaborated.

DURING THESE YEARS INITIATIVES THAT LED TO A PROFOUND TRANSFORMATION OF THE COMPANY ARE MANY. THE MOST 'IMPORTANT' WAS THE CONSTRUCTION OF NEW OFFICE, WORKING SINCE 2004, GIVING NEW IMPETUS ACTIVITY '.

NEW SPACES ARE PERMITTED TO OFFER AN INCREASINGLY 'WIDE AND COMPLETE RANGE OF PRODUCTS FOR BUILDING, turning A LOOK EVER' CAREFUL TO NEW BIO-TECHNOLOGY.

BUT THE REAL REVOLUTION 'WAS CERTAINLY THE NEW SHOW-ROOM, WHICH HAVE BEEN DEDICATED 500 MQ.

INSIDE OF WHICH WERE ENTERED THE MOST PRESTIGIOUS BUSINESSES IN ORDER TO OFFER THE MOST 'COMPLETE AND WIDE CHOICE TO CUSTOMERS, THAT IS FOLLOWED PERSONALLY OWNERS THAT, WITH THEIR DEEP KNOWLEDGE OF THE FIELD, THE AVAILABILITY' E THE CAPACITY 'TO OFFER AN ADVANCED DESIGN ARE ABLE TO MEET ANY NEED.