> Home > What to visit > Gardens and Landscapes
Torrente Bestina e i suoi Mulini
Asciano
GARDENS AND LANDSCAPES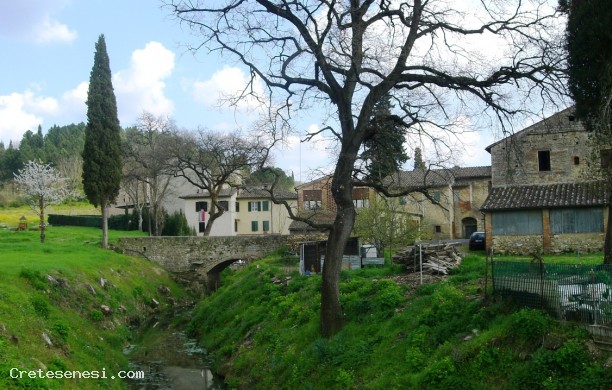 PHONE NUMBERS AND TIMES

Torrente Bestina e i suoi Mulini


Business card (vCard)
The Bestina stream is born on the slopes of Serre di Rapolano, more precisely among the travertine quarries closest to the town.

its path is short, about 7 kilometers, because at the height of the suburb of Camparboli in Asciano it joins the Copra stream to throw itself into the Ombrone river a few hundred meters further north.

The characteristics of this stream are however. the continuity of the water flow even if at variable regimes and the great difference in height between the source and the mouth.

This has allowed, in past centuries, the use of the same to power numerous water mills engaged in the grinding of wheat, a typical and abundant product of the Crete Senesi and in the processing of metals.

The mills from upstream to downstream:

Mill of the Municipality of Sopra
STAY

NEARBY
DINING & ENTERTAINMENT

NEARBY