> Home > Where to stay > Agritourism
BAGNACCI
San Giovanni d'Asso
AGRITOURISM 2 EARS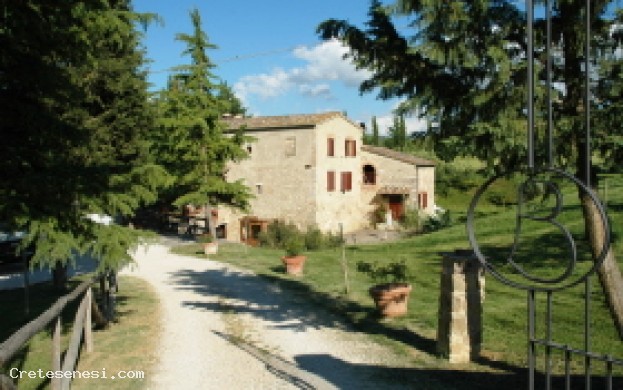 * Required field
DO YOU WANT MORE INFORMATION?
Call our Call Center at

Tel. 0577 803051 - Fax 0577 803151

We will be happy to help you better organize your stay!
SERVICES
ACCETTAZIONE ANIMALI DOMESTICI
CORSI DI CUCINA O ARTIGIANATO LOCALE
MANEGGIO
PISCINA SCOPERTA
STRUCTURE DESCRIPTION

"Bagnacci" is a holding which dates back to the end of the sixteenth century, situated in the heart of the charming Crete Senesi, which are famous for their olive trees, woods, vineyards, parishes and castles. As far as the eye can see, there are hills of grey-blue coloured clays that in spring are covered with green fields and in summer with golden ears of corn. The farmhouse "Bagnacci" is few kilometres from Montalcino, an ancient Medieval village, from which comes the famous "Brunello", one of the most renowned wines in the world. "Bagnacci" is also near to San Giovanni d'Asso, which is the homeland of the Tuscan white truffle, and to Pienza, a beautiful Renaissance village, whose construction was wanted by the Pope Pio II and which now belongs to UNESCO.
WHAT TO VISIT

NEARBY
DINING & ENTERTAINMENT

NEARBY