> Home > What to visit > Churches and Monasteries
Cappella Santo Chiodo
Asciano
CHURCHES AND MONASTERIES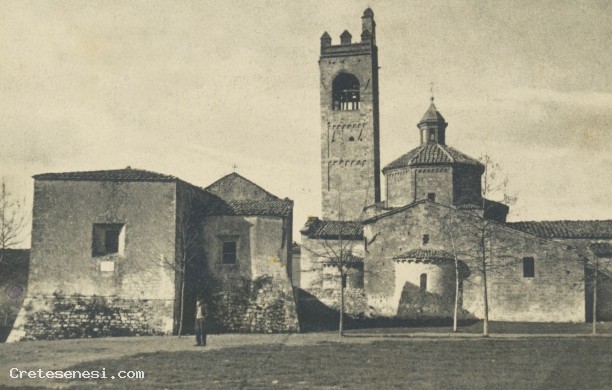 PHONE NUMBERS AND TIMES

Cappella Santo Chiodo


Business card (vCard)
Before 1844, two fraternities existed locally, one of the Most Holy Sacrament, the other of the Holy Nail. The purpose of the first was to assist the poor and infirm, the second to pray for the deceased. To avoid recurrent controversy, the unification of the two was imposed on 21 August 1844. After the merger, the little chapel continued to receive the dead awaiting burial, a function historically tied to the area adjacent to the cemetery until the Napoleonic edict on cemeteries.
The temporary hospitality of the deceased in this chapel was left to the impossibility of many families to be able to expose the conjunctivitis in their own home. Until the beginning of the second half of the twentieth century, the family residences of many nucleifiers were so narrow that they did not guarantee the ritual and usual visit to the deceased before the inoculation.

In this case and in the return of the saliva from the hospital where it had been cared for, a "Burning Chamber" was set up in this chapel, using the support structures of the typical coffin of our lands. These were the famous "catechesis", interconnected by two sturdy wooden boards, on which the lid-free coffin was placed, for the last exposure of the deceased.

Then, before the tumult, the coffin was closed and carried on his shoulder in the nearby church of Sant'Agata; Here he received the burials and then accompanied him to the cemetery by a funeral procession that he walked through the country for the last greetings from the compatriots.
STAY

NEARBY
DINING & ENTERTAINMENT

NEARBY