Carnevale di Meio
Asciano
MUSICA E SPETTACOLI
PHONE NUMBERS

Carnevale di Meio
Where: Centro storici di Asciano
When: le ultime due domeniche di Carnevale e la prima domenica di Quaresima
Time: Intero Pomeriggio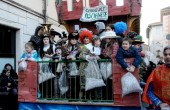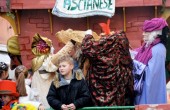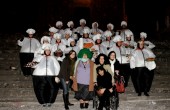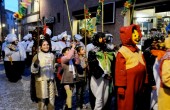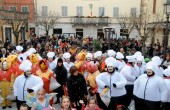 Wagons, confetti and masks for Carnival Meio, which takes place every year in Asciano Along the Corso Matteotti main street of the Old Town.

The parade of floats is held the last three Sundays of Carnival in the afternoon from 15 until late at night.

Olter the floats every year they change the subject represented, there are two trains for a program that aims to entertain more & ugrave; small and involve adults, citizens and tourists.

To frame the day, masked groups, games and confetti into the evening waiting for the grand final last Sunday with the & ldquo; Old Testament Meio & rdquo ;.

According to tradition, in fact, that the puppet Meio, a cobbler born in the village at the end of 1600 remembered for his wit and gaiety, is burned after reading his & quot; Old Testament & quot ;.

A satirical rhyming text that puts to shame corporations, associations and local characters, telling the gossip and news events that occurred in Asciano during the previous year.

After jokes and funny anecdotes, the mask Meio is burned as if to leave indelible over time, between celebration and carnival goliardie, the words of the shoemaker.

A party that is renewed every year waiting for citizens and visitors, the same one that has already & agrave; led, in previous years, many tourists in the streets of Asciano.