> Home > Where to stay > Agritourism
CASANOVA
Asciano
AGRITOURISM 2 EARS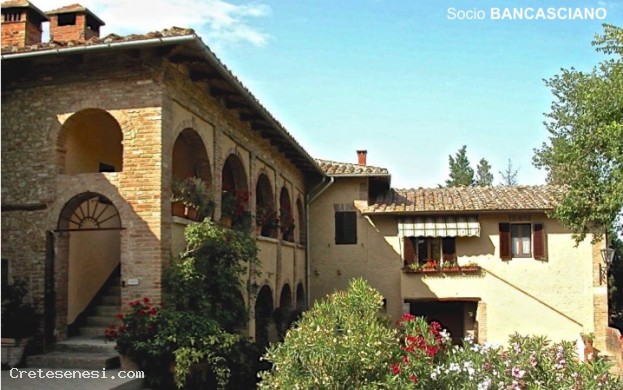 * Required field
DO YOU WANT MORE INFORMATION?

Call our Call Center at
Tel. 0577 718324 - Fax 0577 718324

Website
www.agriturismo-casanova.it
SERVICES
ACCETTAZIONE ANIMALI DOMESTICI
DEGUSTAZIONE PRODOTTI AZIENDALI
GIOCHI PER BAMBINI
SOMMINISTRAZIONE ALIMENTI
VISITE GUIDATE
RISTORANTE
COLAZIONE IN CAMERA
RISCALDAMENTO INVERNALE
SALA RIUNIONI
STRUCTURE DESCRIPTION

Our farm is nestled in the picturesque countryside of the Crete Senesi, a few kilometers from Asciano and deployed to the south of the city of Siena.

Here you can enjoy a happy holiday period in a real farm located in the most beautiful area of Tuscany.

Our main occupation is farming prized Chianina cattle, already appreciated since the time of the Etruscans, for its meat of excellent quality.

Furthermore, our company grows and produces wheat and fodder to feed their livestock.

We are also producing an excellent olive oil produced with traditional systems environment and the consumer. All management company is a family as well as our kitchen that will allow you to savor the authentic flavors of our land.

During your stay you can taste the products directly from the farm, potendoli then buy, either immediately on site, which subsequently requesting them from your home.
ARCHITECTURE, ART

NEARBY
DINING & ENTERTAINMENT

NEARBY