> Home > What to visit > Old Town
Chiusure
Asciano
OLD TOWN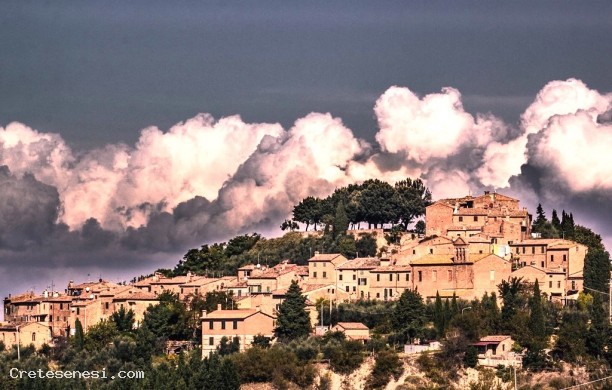 1105/5000
Ancient village at the top of which survive remnants of an ancient castle belonging to the ancient parish of S. Angelo in Luco.



It is located above a high and unstable piaggia, previously covered with thickets, in the midst of which the monastery of Monte Oliveto maggiore was erected, included in the people and district of Chiusure, which is about one kilometer away.




The antiquity of this settlement is evidenced by the fact that its church of S. Angelo in Luco, at the beginning of the eighth century, was the subject of contention between the bishops of Siena and Arezzo. It is then mentioned in the bull of approval of the Congregation of the Olivetans, and of their major monastery, where it is said that it is founded in the parish district of S. Michele in Luco.



From some old Senese memoirs, it appears that Antonio di Meo Tolomei bought Chiusure in 1333. It is superfluous to add that the founder of the Congregation of Monte Oliveto belonged to the Sienese family of the Ptolemies, and that wild was the Accona hill, where the first was erected. hermitage.
STAY

NEARBY
DINING & ENTERTAINMENT

NEARBY