> Home > What to visit > Archaeological Sites
M03 - La Torre di sopra - Antico Mulino
Asciano
ARCHAEOLOGICAL SITES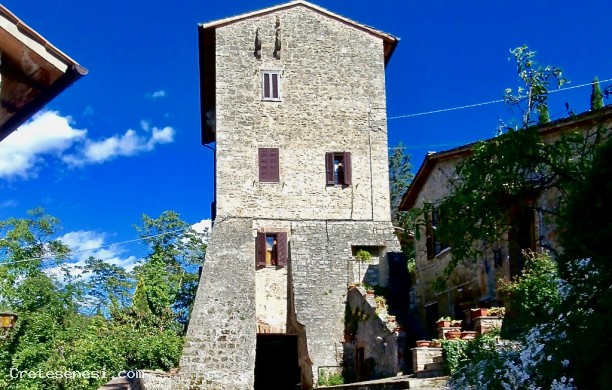 PHONE NUMBERS AND TIMES

M03 - La Torre di sopra - Antico Mulino


Business card (vCard)
Of all the mills of Asciano, this is the only one located inside a fortified structure. A possible explanation is that it, together with Palazzo Cacciaconti, is part of a defensive system set up to protect the watercourse and its mills in the upstream part.

In fact, the more we investigate the role and importance of the watercourse, the more we perceive its strategic importance, not only from an economic-productive point of view, but also and above all as a source of water supply for the inhabitants of the walled village. .

In fact, in addition to the use of its water to run the mills and feed the pottery production district, the underground pipes fed a large series of wells for domestic use and some public fountains within the oldest part of the historic center.

However, if we want to refer to historical documents, the first concerning the Mill, consists in the attestation of ownership relating to the period from 1319 to 1345, concerning a certain Accorsiniello di Pietro and his family.

We think its origins, however, date back much earlier, especially if we consider that Palazzo Cacciaconti, another and more important defensive structure along the river, dates back to before the year one thousand.

Another function that we believe this structure has carried out was that of sighting and signaling of potential aggressions from the Valdichiana. Vital function for the protection of the walled village, but also of the suburb of Prato and its important mercantile activities.

The mill seems to have remained active until 1924. Today it is transformed into a private residence.
Read historical-documental references by A.R.C.A.
Click here to use the Navigator of the Mills, to know all the details.

To access the map of the defensive sighting network, of which the Tower Mill was an important node, click here.
STAY

NEARBY
DINING & ENTERTAINMENT

NEARBY