> Home > What to visit > Archaeological Sites
M03 - La Torre di sopra - Antico Mulino
Asciano
ARCHAEOLOGICAL SITES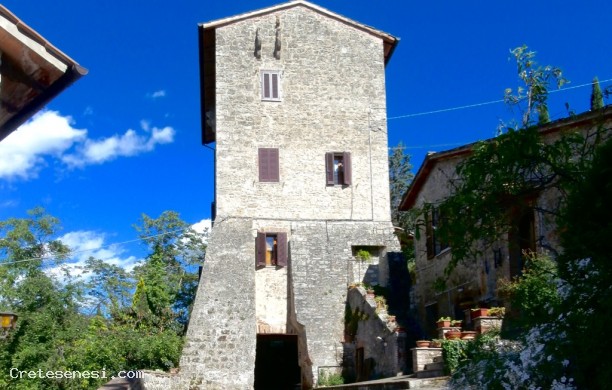 PHONE NUMBERS AND TIMES

M03 - La Torre di sopra - Antico Mulino


Business card (vCard)
Of all the mills, this is the only one placed inside a fortified structure. One possible explanation is that it, together with Palazzo Cacciaconti, is part of a defensive system set up to defend the watercourse and its upstream mills.
In fact, the more we investigate the role and importance of the watercourse, the more we understand its strategic importance, not only from the economic-productive point of view, but also and above all as a source of water supply for the inhabitants of the walled village .
In addition to the use of its water to make the mills work and to feed the manufactures of the crocks, the underground pipelines fed, with its water, a numerous series of wells for domestic use, mainly located inside the first and second walls. Hence the need to protect the river from possible enemies.
However, if we want to refer to historical documentation, the first concerning the mill, consists in the attestation of property, in the period from 1319 to 1345, referring to a certain Accorsiniello di Pietro and his family.
Its origins we think back to much earlier, especially if we take into account that the Palazzo Cacciaconti, another and more important defensive structure along the river, is dated to before the year one thousand.
The mill seems to have remained active until 1924.
Read historical-documental references by A.R.C.A.
Click here to use the Navigator of the Mills, to know all the details.

To access the map of the defensive sighting network, of which the Tower Mill was an important node, click here.
STAY

NEARBY
DINING & ENTERTAINMENT

NEARBY