> Home > What to visit > Churches and Monasteries
Madonna della Neve
San Giovanni d'Asso
CHURCHES AND MONASTERIES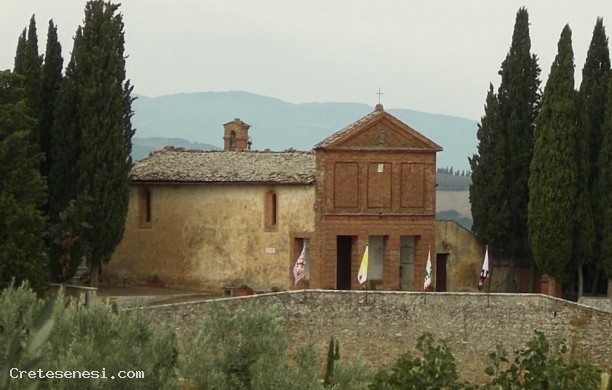 The church of Our Lady of the Snow (or church of the Virgin of Torricella) is Montisi.

The church was built on land owned by the Hospital of Santa Maria della Scala at the behest of the Community and was consecrated by the Bishop of Pienza in 1649.

It was built around a sacred image venerated, a "Madonna and Child Blessing", a fresco of the fourteenth century, much repainted, today's high altar enclosed within a painting on canvas of the early seventeenth century.

The facade is brick with columns and triangular pediment with the coat of arms of the Sienese hospital and below the frame, that of the Community of Montisi.
STAY

NEARBY
DINING & ENTERTAINMENT

NEARBY