> Home > >
Misericordia di Asciano
Asciano
SERVIZI SANITARI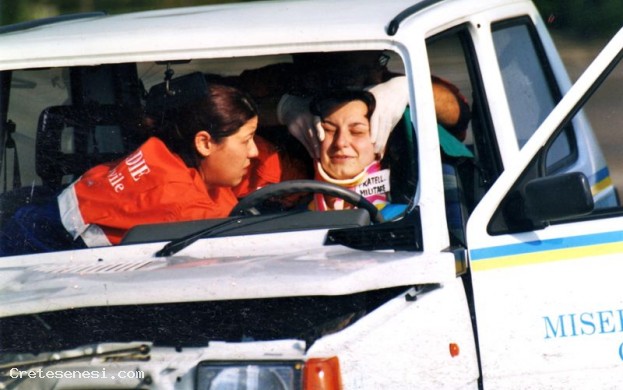 Founding Act 21/08/1844

Why Venerable Brotherhood of Mercy and S.Chiodo of Asciano?


Before 1844, there were 2 in Asciano "brotherhoods" called one o'clock Holy Sacrament and the other S.
Chiodo.

Aim in the first company that was established in the local parish, was charitable to the poor and care for the sick.

The second provided for the suffrage of the souls of the dead, based at the Old Head of current square of the Basilica.

Since, often, their relationships "fraternal", the intervention of the diocesan bishop of Arezzo with its Decree of 21/08/1844 unified and incorporated the two institutions in the new Brotherhood of Mercy and S.Chiodo of Asciano.

The current site is being Trava Barna, 4 in a modern building including PBX, amm.vi office, recreation room and upstairs 2 bedrooms for overnight services, specialized medical clinics 4, attached to the seat of the garage for our vehicles that
currently include:

- N.
2 Ambulances type A1;

- N.
1 Ambulance type A;

- N.
Ambulance type B 2;

- N.
Vans with 2 disabled platform lift;

- Ranked # 1 Hearse.

The Mercy of Asciano regularly organizes courses for the Advanced level, manages the operation of emergency and routine medical transport, has charge of funeral service, provides for the maintenance of the Church of St.
Augustine (his property).

Inside a group of works entered in the national Civil Protection.

Also owns and manages a large part of the chapels and niches in the cemetery of Asciano (Approximately 26/27).

The association carries out, in a direct and comprehensive, the most ancient and upgrade its institutional functions efficiently to meet the new needs of a community in constant motion and change.
Pray for the living and the dead.