> Home > What to visit > Castles
Monte Sante Marie
Asciano
CASTLES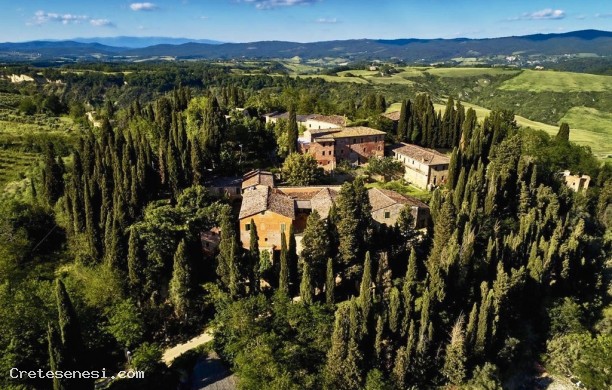 At the origin of this town there is a watchtower dating back to the Lombard period, built to control the two valleys of the Ombrone and Camerone, its tributary. It later became a castle and then a community connected to the ancient parish church of San Vito in Versuris, an ancient parish church located a short distance away.
After the Lombard period, the Castle was one of many under the dominion of the Counts of Berardenga and Scialenga.
In 1175 it passed under the control of the Republic of Siena.
In 1202 it was attacked and conquered by the Florentine troops in war with Siena.
In 1270 it was devastated by the Sienese Guelfa faction, which had regained power after being defeated ten years earlier. Following this the Municipality of Siena in 1271 decreed that the inhabitants of Monte SS. Marie were exempted from paying taxes and appointed a rector directly dependent on the Siena authority.
On March 15, 1371 this castle was again attacked by a company Teutonic commanded by Count Lando.

The first known statute that regulates the life of the community of Monte Sante Marie dates back to 1544. The subsequent, much more modern, statute was issued in 1727. It features the celebration of the feast of SS. Nunziata, and the obligation to offer to the nearby ancient parish church of S. Vito in Versuris.
Until 1777 Monte Sante Marie was an autonomous municipality and met in Asciano with motu proprio on December 9 of that year.
Today it is only a farm belonging to the Tesi family.
Click here to view "The history of the village of Monte Sante Marie" told by Stefano Tesi
To access the map of the defensive sighting network, of which Monte Sante Marie was an important node, click here.

STAY

NEARBY
DINING & ENTERTAINMENT

NEARBY