> Home > What to visit > Castles
Montelifré
San Giovanni d'Asso
CASTLES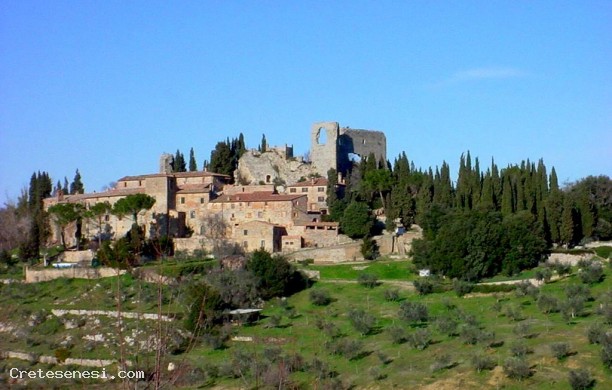 In Roman times, located at MonteRanfredi, a first Castrum defense that will, subsequently, a shelter for travelers.
In the Middle Ages, the place turns into a real castle.
Already feud Cacciaconti of Asciano, in 1323 Monterifredi is a small rural community.
The heirs of Spinello Tolomei family, after the failure of the family bank, sold all their possessions to Martinozzo Monterifredi Betto, a merchant of Montepulciano.
The family Martinozzi with subsequent purchases will increase over time the ownership of assets located in Montelifrè leading, in 1400, the end of the City Government.
The fortress is destroyed by the Sienese in 1527.
In later times, will be reconstructed only: their houses, agricultural sheds, a spinning machine for the silk industry and a brick kiln for local needs.
STAY

NEARBY
DINING & ENTERTAINMENT

NEARBY