ONORANZE FUNEBRI Vaselli & Bari
Rapolano Terme
SERVIZI VARI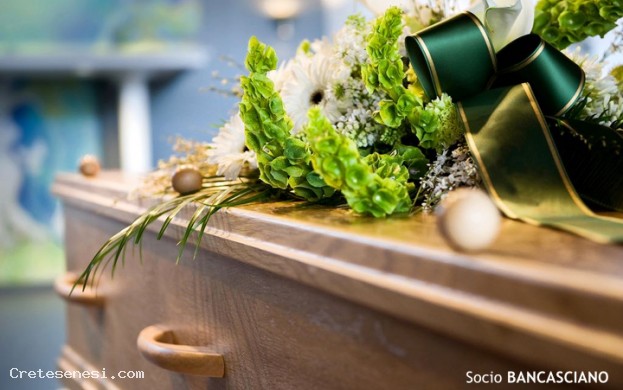 The mortuary Vasey and Bari dealing with: ITALY
funeral services,
funeral transport,
disbrigo practical, Photo supply of coffins and everything concerning the burial of your loved ones.

Our company is available 24 hours on 24. In case of necessity or night fesive, call mobile: 349 5238796 or 333 3059345

For floral arrangements, flowers and quality plants, for funerals and any other occasion the shop Papaveri e Papere.