> Home > What to visit > Castles
Palazzo Monaci
Asciano
CASTLES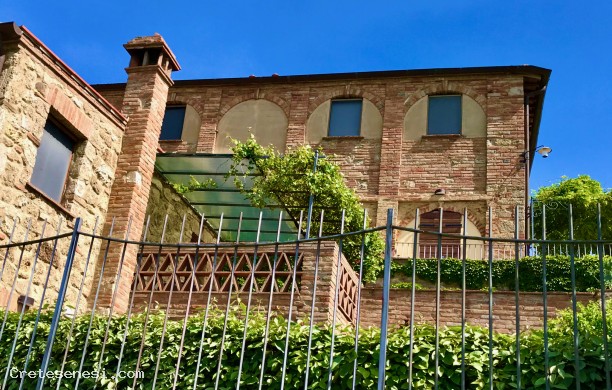 With this formal act of donation, Sigherio donated to Don Niccolò, abbot of S. Galgano, the farm, houses, lands, buildings and church located in Squillino near Asciano, and other goods in the countryside of this country.
A few years before the donation, Sigerico himself had a small chapel dedicated to San Galgano built inside the small rural village of Squillino, which later became Palazzo Monacidonaci, laying the foundation stone on July 29, 1279.
Sqillino, located along the road to Chiusure, on the hills that divide the Ombrone valley and the Copra spire, was transformed by the monks into a grange where to store and store foodstuffs, in particular wheat from their own territories.
Following this transformation, the place took the name of Palazzo a 'Monaci, then abbreviated as Palazzo Monaci.
Recent studies in progress, however, have highlighted its great strategic importance in terms of communications for defensive purposes. In fact, its particular location allowed it to be able to receive visual and luminous signals from many towers and bell towers capable of keeping under control the entire upper valley of the Ombrone river and its tributaries.
The communication with the village of Asciano was then guaranteed through the convent of San Francesco, a structure located on a hill which, in addition to visually dominating the walled village, also served as a garrison on the suburb of Pian di Prato, a historic place for mechanical exchanges.
During the nineteenth century it was reduced to a simple farm area and only recently has it been restored to be used as a tourist residence.
To view the map of the defensive sighting network, of which Palazzo Monaci was the most important node, click here.
STAY

NEARBY
DINING & ENTERTAINMENT

NEARBY