> Home > What to visit > Gardens and Landscapes
Parco dell'acqua
Rapolano Terme
GARDENS AND LANDSCAPES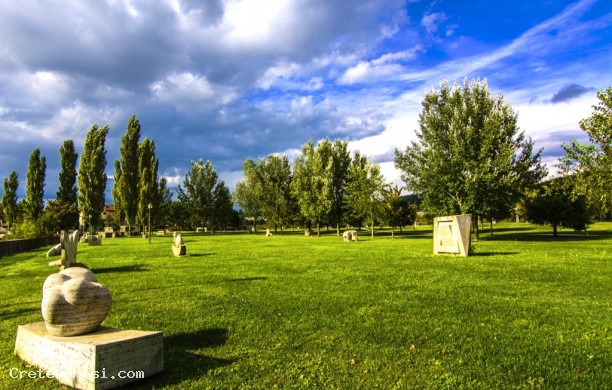 In the place where the ancient Querciolaia thermal baths are located today, archaeological finds have been found suggesting that these beneficial waters have been exploited since prehistoric times: in 1986, during the works for the construction of the road on the side of the plant, the excavations of the Gruppo Archeologico Rapolanese brought to light about fifty pieces of flint and jasper dating back to the Middle Paleolithic (100,000-50,000 years ago).

As we read in the newspaper "The Sienese Indicator", on November 12, 1859 in this area was found an Etruscan urn named after such Arunte Petronius, who gave the name to the source located in front of the establishment, since then known as "Tour d'Arunte ", bounded by a circular structure, with steps of travertine.

The water that emerged from this source - which today no longer provides - was exploited until the thirties and forties of the last century for its purgative properties.

The Parco dell'Acqua consists of an evocative open space at the edge of an ancient quarry now occupied by a lake, and is dotted with travertine sculptures made by some Japanese students helped by the stonemasons of Rapolano and directed by the artist Mauro Berrettini.
STAY

NEARBY
DINING & ENTERTAINMENT

NEARBY