> Home > What to visit > Squares
Piazza G. Garibaldi
Asciano
SQUARES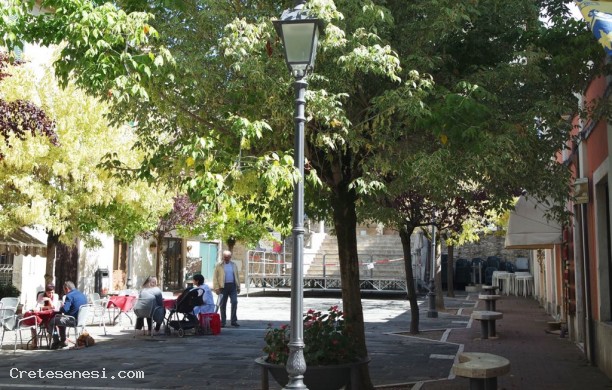 PHONE NUMBERS AND TIMES

Piazza G. Garibaldi


Business card (vCard)
The square is today the main meeting place of the town. Its centrality in the life of the town goes back only to the end of the 19th century, when, facing each other, the Town Hall on the west side and the new Courthouse with its jails on the east side were built. The square between, though at the time only unpaved ground, soon assumed its role as a gathering place for the local population.
From an ancient map of 1813 it is evident that the new road, now known as Via Mameli and overlooking the square, had already been realized, but the Tribunal and the Town Hall were in the southernmost part of Corso Matteotti.

Then in 1854 the large building of the new Court was erected, with attached prisons.
Next, next to the new Justice Palace on the north-east side, a large school building was built, where today the Cassioli Museum and the Media Center are located.

To connect these two structures with the headquarters of the commune, moving in the meantime in front of the Court on the other side of Piazza Garibaldi, was then realized the beautiful staircase that connects the square to the street at a higher level. Just because of all these transformations, the square has become the heart of the country, replacing in this role the ancient Grave Square.

STAY

NEARBY
DINING & ENTERTAINMENT

NEARBY