PIPPO SHOP di Emiliano Bruni
Rapolano Terme
TABACCHERIE E MONOPOLI DI STATO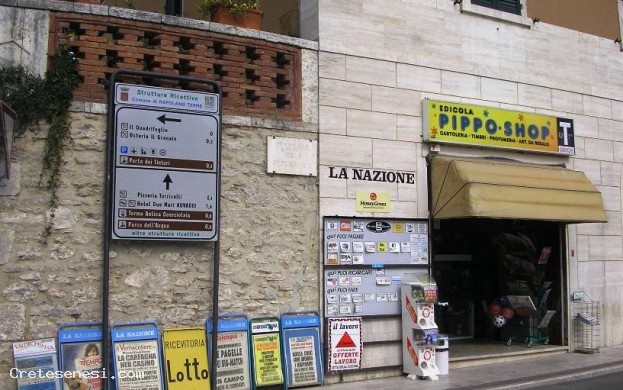 PHONE NUMBERS

PIPPO SHOP di Emiliano Bruni
Piazza della Repubblica, 1 53040 RAPOLANO TERME

Telephone 0577 724002
Fax 0577 726943


Business card (vCard)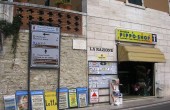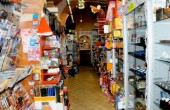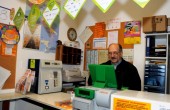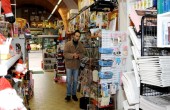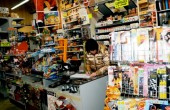 In the center of Rapolano Terme, in the central Piazza della Repubblica, the Bruni family offers from FOO SHOP.

A store that comes to meet very different customer among them, here's why: ITALY - Is the service center for professionals and company directory - It is the center of services for technical studies and not just
- In this store you will find the tools and technical supports for the office professional modern
- Makes fax service and a photocopying service in all formats
- Stationery products, digital printing of photos and documents

In addition, by FOO SHOP you can find products for an original gift or buy interesting items and excellent design.
delicious tickets are available cards that can accompany any type of thought.

Besides the gifts and gadgets, you will find a vast assortment school, notebooks, writing pads and accessories, all trendy and good quality.

A place, therefore, suitable for all age ranges from the student to the professional to housewives.

The owners and employees are at your disposal the services of hyper: ITALY - Lot
- Point lis
- Point bets
- Moneygram agency
- Ticket Sena / Train / Fs
- Phone cards.

Tobacco shop stocked with interesting accessories for smokers, it is also the shrine of the most complete and equipped with all the communal territory newspapers and magazines.