> Home > What to visit > Old Town
Poggio Santa Cecilia
Rapolano Terme
OLD TOWN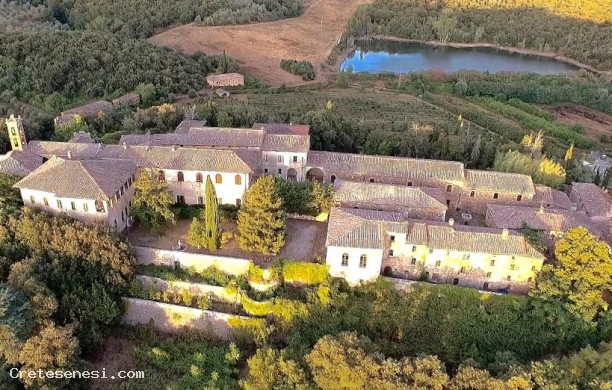 PHONE NUMBERS AND TIMES

Poggio Santa Cecilia


Business card (vCard)
The fortified village is located in a naturally protected and strategic position, being on an isolated hill right at the end of the valley of the Foenna stream, an extreme offshoot of the Val di Chiana, near an access passage to the Ombrone valley.

In medieval times, the territories of the upper course of the Ombrone were dominated by two family groups descending from the same tile represented by Winigisio I of Raghinerio. Winigisio I, in the second half of the 9th century, was count of Siena and Roselle. This important figure was the nephew of the Duke of Spoleto who bore the same name and had descended in Italy following Charlemagne, from whom he received the aforementioned title in 799.

This explains why in a contiguous territory there are two fortifications belonging to two different lordships: the castle of Rapolano dei Cacciaconti and Poggio Santa Cecilia dei Conti della Berardenga.

Their dominion over the village lasted until 1260, replaced by the Republic of Siena which, in 1271, established a civil jurisdiction directly dependent on the mayor of Siena.

In more recent times, in 1833, the village had 315 inhabitants and the Poggio court had 31 farms, confirming itself as an important rural center.

In August 1867, Poggio Santa Cecilia hosted Giuseppe Garibaldi, who arrived there after being wounded in Aspromonte, to be treated at the Rapolano thermal baths.
STAY

NEARBY
DINING & ENTERTAINMENT

NEARBY