> Home > What to visit > Palaces and Monuments
Porta Nuova e Piazza Matteotti
Rapolano Terme
PALACES AND MONUMENTS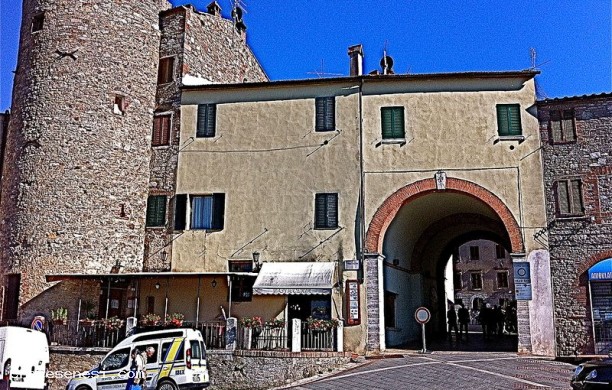 PHONE NUMBERS AND TIMES

Porta Nuova e Piazza Matteotti


Business card (vCard)
The development of Rapolano in the nineteenth century owes much to the construction of the Central Railway Track Tuscany, inaugurated in 1859. From that moment, the growing notoriety of the thermal waters attracted bathers from all parts of Tuscany; at the only existing spa, Bagni San Giovanni, three more were added, built almost in record time.
Even the two medieval gates that until then had allowed access to the town - Porta dei Tintori and Porta Sant'Antonio - were considered inadequate. Since 1874 it was requested the construction of a new door because "remarkable characters competing to these thermal waters" were "forced to transit for a stable, to be transported to the baths, with danger in the return of losing what they come to buy", for the purpose to offer "a more pleasant stay to the Bathers, who are the main resource of the Municipality, what is too clearly made clear by the municipal accounts".
Although the mayor had announced the impossibility for the public coffers to support such an expense, in the Council the importance of this work was reiterated for the future development of the country. Thanks to a popular subscription of 4,000 liras (corresponding to about 20,000 €) and through the demolition of two houses, in 1877 a new stretch of road was inaugurated, the "Porta Nuova" and the Piazza della Misericordia, now named after Giacomo Matteotti .

STAY

NEARBY
DINING & ENTERTAINMENT

NEARBY