> Home > What to visit > Palaces and Monuments
Porta Sant'Antonio
Rapolano Terme
PALACES AND MONUMENTS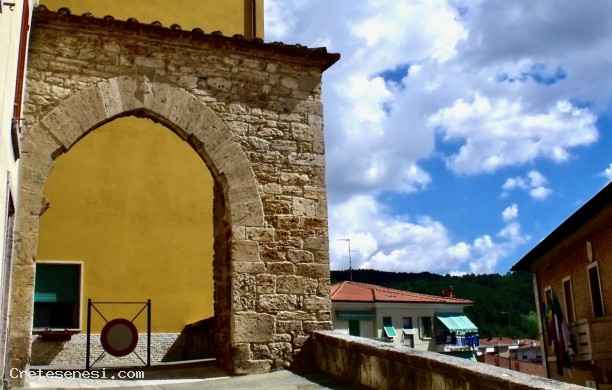 The Porta di Sant'Antonio is the second ancient gate that leads into the village of Rapolano and connected to one of the so-called "Cinque Torri": there were many stone towers with a scarp base of the walls.

Today the towers, only partially visible, had been built not equidistant, but according to the different defensive needs: three to the north, one to the south and one to the west.

This door took its name from the noble chapel of the Calamati family, dedicated to Saint Anthony the Abbot, which stood right in front of the door and of which only a large pointed arch in travertine remains.

At the end of the Second World War, on 3 July 1944 the retreating German army undermined a part of the country to delay the advance of the enemy and the noble chapel was devastated by the explosion.

With the building boom of the sixties of the last century, its remains were definitively demolished together with the other surrounding rubble and of it only the aforementioned arch remains.
STAY

NEARBY
DINING & ENTERTAINMENT

NEARBY