ELETTRO2B di Bari e Bucciarelli
Rapolano Terme
ELETTRONICA E ELETTRICITÓ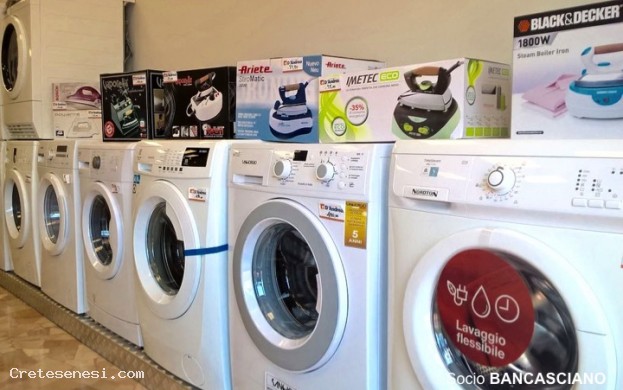 PHONE NUMBERS

ELETTRO2B di Bari e Bucciarelli
53040 RAPOLANO TERME, via Provinciale Nord, 2

Telephone 0577 725332
Time: 9:00 - 13:00 e 16:00 - 19:30
Closed: Domenica


Business card (vCard)
Traditional store of electrical equipment and appliances large and small, where you can find the right skills to assist them in better choices than buying.
If some one needs, as well as electrical equipment for a modification or installation of home repair, precise directions on how to proceed, just ask.
The store is also characterized by two types of products in great demand today:
- Domestic coffee makers espresso
- Best LED lamps on the market
For coffee machines absolutely competitive offerings are planned, with the advantage of being able to get help at any time, in case if the need arise.
The great variety of offers for the replacement of traditional lamps with LED, make this shop a point of reference to bring down the cost of energy to the maximum required illumination of houses and deegli businesses.
The validity of our products is testified by the manufacturers of lamps, all of great national and international level in the field: Beghelli, Osram, Philips, etc.