> Home > What to visit > Archaeological Sites
Montecamerini
Rapolano Terme
ARCHAEOLOGICAL SITES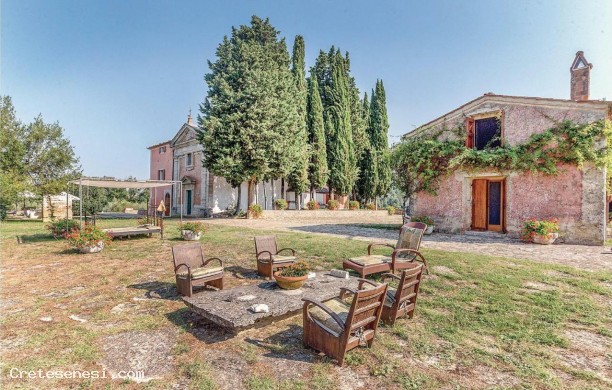 In the Middle Ages it was the seat of a Lombard garrison, located at the highest point of the Riccia pass, the Valdichiana and the Ombrone valley, near the castle of Rapolano.
In later times, it was the place of settlement of an Olivetan convent in Rapolano territory. The convent lost importance, after, in 1600, the Olivetan friars, to help the rebirth of Rapolano destroyed by the war, founded the monastery of Santa Maria Assunta next to the Porta dei Tintori.
Later the monastery church became a parish seat.
Oggo Montecamerini is owned by the Magi family of Rapolano and has been transformed into a luxury farmhouse.
To access the map of the defensive sighting network, of which the fortified structures of Serre was an important node and a border outpost, click here.
STAY

NEARBY
DINING & ENTERTAINMENT

NEARBY