> Home > What to visit > Archaeological Sites
Montecamerini
Rapolano Terme
ARCHAEOLOGICAL SITES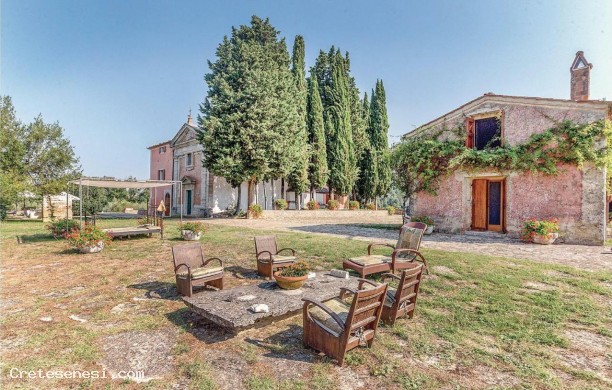 Around the 9th century it was the seat of a Longobard garrison, located at the highest point of the Riccia pass, between the Valdichiana and the Ombrone valley, near the castle of Rapolano. The complex was equipped with a chapel dedicated to S. Maria del Carmine.
In the following period: 1426, it became the Olivetan monastery in the Rapolano area. The convent lost its importance after, in 1629, the Olivetan friars, to help the rebirth of Rapolano destroyed by the war, moved to the new monastery of Santa Maria Assunta, which they built next to the Porta dei Tintori.
Subsequently, the church of the new monastery became a parish seat to replace the Pieve di San Vittore, far from the town.
In the church of S. Maria del Carmine, only the remains of important frescoes remain:
the Deposition with the Madonna, St. John the Evangelist, the Magdalene, two Olivetans;
God the Father and Angels and a Madonna and Child with Saints Galgano, Benedetto and Antonio Abate, located high up in the apse.
Both paintings are attributed to Sodoma, a painter closely linked to the Olivetan Congregation. In fact, many of his works are found in Monte Oliveto Maggiore and in Sant'Anna in Camprena.
Until 1756 there was also a panel with a gold background of the Madonna and Child by Paolo di Giovanni Fei. Image, considered miraculous, was then transferred to the church of S. Maria Assunta in Rapolano, where she is still kept and venerated.
Today Montecamerini is owned by the Magi family of Rapolano and is no longer accessible to visitors.
To access the map of the defensive sighting network, of which Armaiolo was an important node, click here.
STAY

NEARBY
DINING & ENTERTAINMENT

NEARBY