> Home > What to visit > Castles
Resti del castello Cacciaconti
Asciano
CASTLES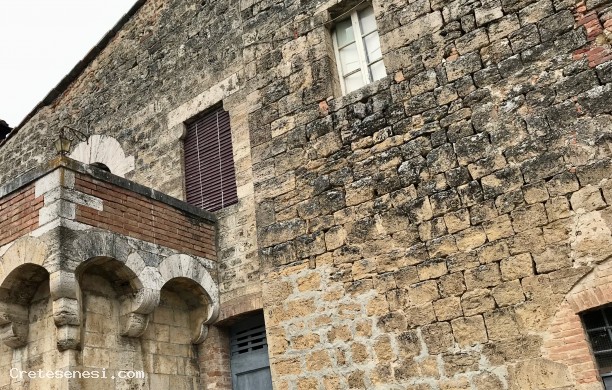 PHONE NUMBERS AND TIMES

Resti del castello Cacciaconti


Business card (vCard)
Among the castles of Asciano, what is now called "The Palace" seems to be placed in a place not suitable for defense. In fact, instead of being on a hill overlooking the village, it is next to the river course. Its origins date back to the year 1000, when the Scialenga was dominated by the Hunters. Its location could be motivated by wanting to preside over the valley of the Mills and the adjacent slope where important markets took place. Of the castle are the two main buildings and the wall circle, now reduced to the wall.

Its position was also strategic with regard to the viability of the time, so that to travel the shortest route leading to Serre di Rapolano and from there to Lucignano and Monte San Savino, it was necessary to go through the castle to use the only existing bridge On Bestina.

The Cacciaconti, a family dominating a vast territory between Val di Chiana and the Val d'Orcia to the south and almost to the north of Siena, were repeatedly defeated by the Sienese, who acquired the territories over time Which runs roughly from 1100 to 1200. The members of the articulated Cacciaconti family, who sought to withstand the Sienese conquest, took refuge: at Fratta Castle, then at Torrita and finally at Radicofani.

STAY

NEARBY
DINING & ENTERTAINMENT

NEARBY