> Home > What to visit > Churches and Monasteries
San Giacomo Apostolo
Monteroni d'Arbia
CHURCHES AND MONASTERIES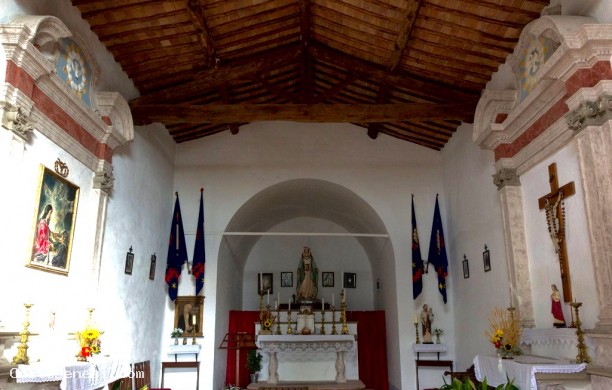 PHONE NUMBERS AND TIMES

San Giacomo Apostolo


Business card (vCard)
San Giacomo Apostolo is Mugnano, in the municipality of Monteroni of Arbia.

The church, now impoverished for many alterations, was created by Blessed Colombini who had founded the place in a monastery.

It is cited in 1302-1303, but his condition was never prosperous, so that in the eighteenth century building in a state of decay, was completely renovated.

If the inside, only to the classroom, it was renewed with the construction of three baroque altars, held the external profile medieval crown with three bands stamps cotta bricks that enclose seats for edge, the bell sailing with two single-arched, is a likely replacement in neo-Gothic style.
STAY

NEARBY
DINING & ENTERTAINMENT

NEARBY