> Home > What to visit > Old Town
San Giovanni d'Asso
San Giovanni d'Asso
OLD TOWN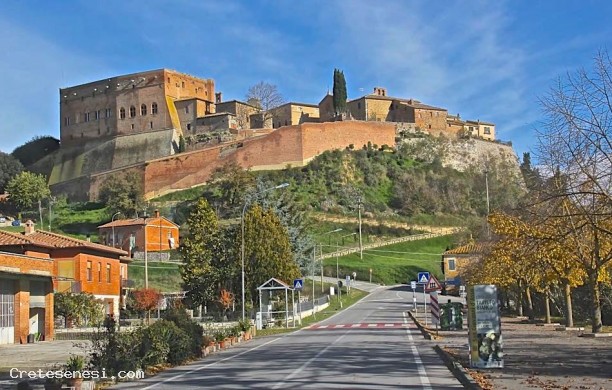 PHONE NUMBERS AND TIMES

San Giovanni d'Asso


Business card (vCard)
San Giovanni d'Asso is a small castle capital of the community about 8 miles southeast of Buonconvento.
It is located on a limestone cliff on the right bank of the river Asso.
This is one of the many countries that took its name from its mother church, San Giovanni and Santa Maria in Pava, the memory of which dates back to the Lombard period.
The castle of San Giovanni d'Asso was long dominated by accounts of the origin Salic: Scialenghi, Ardenghi, etc.., from which probably descended Paltonieri Forteguerri, who in 1151 submitted to the dominion of Siena and its castles, including St. John.
Properties of the noble family of Siena Salimbeni until 1305, was sold to Cardinal Ricardo Petroni, with all the district and the courts.
In 1315, the village was looted by a handful of soldiers Ghibellines, after the victory of of Uguccione Faggiuola against the Guelph League in Tuscany.
Its territory is mostly used for pasture, grain and seed alternated with only a small part consists of vineyards and olive groves.
Enactment of the General Rules of 1777 on the organization of the Community of the province senese, St. John were added 3 small neighboring communities: Lucignano d'Asso, Monterongrifoli and Vergelle.
STAY

NEARBY
DINING & ENTERTAINMENT

NEARBY