> Home > Where to stay > Agritourism
I Loghi
San Giovanni d'Asso
AGRITOURISM 2 EARS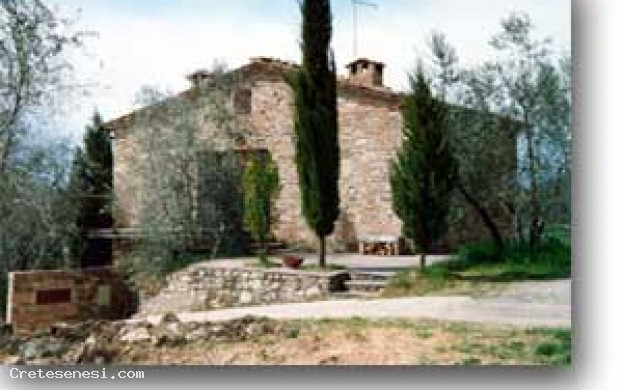 * Required field
DO YOU WANT MORE INFORMATION?
Call our Call Center at

Tel. 0577 374255 - Fax

We will be happy to help you better organize your stay!
SERVICES
ACCETTAZIONE ANIMALI DOMESTICI
DEGUSTAZIONE PRODOTTI AZIENDALI
VISITE GUIDATE
RISCALDAMENTO INVERNALE
STRUCTURE DESCRIPTION

In the heart of the Truffle's valley, flooded by the colours of the Crete Senesi, in the middle of a faunistic and hunting reserve, it is situated the farm "Loghi". Surrounded by grapevines and olive trees, with the possibility to taste the typical products, born from the passion for the nature: oil, wine, fruit and truffles in season. In the corner of a big fireplace in comfortable and perfectly heated rooms, it is possible to rediscover the contact with reality and its "human dimension".
WHAT TO VISIT

NEARBY
DINING & ENTERTAINMENT

NEARBY