> Home > What to visit > Churches and Monasteries
San Michele Arcangelo
Asciano
CHURCHES AND MONASTERIES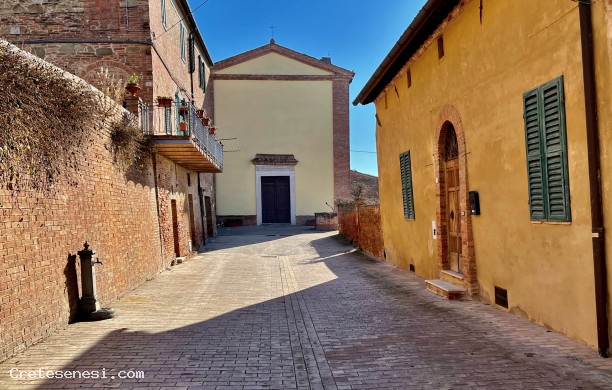 PHONE NUMBERS AND TIMES

San Michele Arcangelo
Via del Cortile, 4 - 53020 CHIUSURE



Business card (vCard)
Already existing in the eighth century, after having been under the jurisdiction of the diocese of Arezzo first and of the Diocese of Pienza.
Today San Michele Arcangelo is one of the four parishes under the territorial Abbey of Monte Oliveto Maggiore.
The current appearance of the church dates back to the 17th-18th century. Externally, it has a simple facade with brick creases with the portal in the center.
Along the right side, the building has a bell gable with three bells.
STAY

NEARBY
DINING & ENTERTAINMENT

NEARBY