> Home > What to visit > Churches and Monasteries
San Pietro in Villore
San Giovanni d'Asso
CHURCHES AND MONASTERIES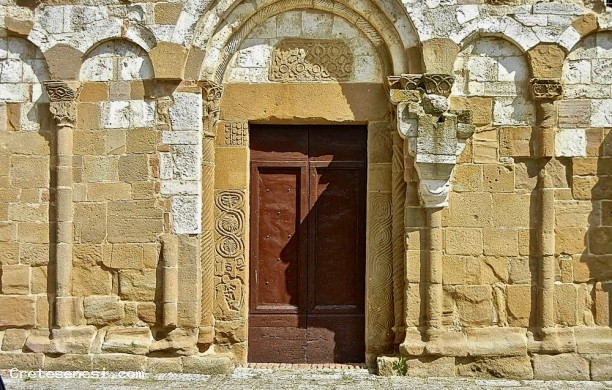 PHONE NUMBERS AND TIMES

San Pietro in Villore


Business card (vCard)
San Pietro in Villore is a small parish church, located just outside the ancient Cacciaconti castle. The church has a single nave structure with a semicircular apse and a cross vaulted roof, supported by a transverse arch set on semi-pillars.

The bell tower is instead the result of a restoration of the twentieth century. The crypt is then divided into four small aisles of three bays.

The facade is a mix of different building materials and the result of a series of interventions distributed over the centuries, made with the material available at the time. Interventions probably aimed at repairs or reconstructions gradually necessary.

Despite or perhaps because of its discrepancy, this church immediately attracts the attention of those who see it, passing close by. Anthropomorphic figures, typical of the Romanesque style enrich the small facade.

The small crypt is also interesting and suggestive, dotted with many columns with large capitals that are not particularly elaborate.
STAY

NEARBY
DINING & ENTERTAINMENT

NEARBY