TERRA NOVA SRL
Rapolano Terme
SVILUPPO E SERVIZI INFORMATICI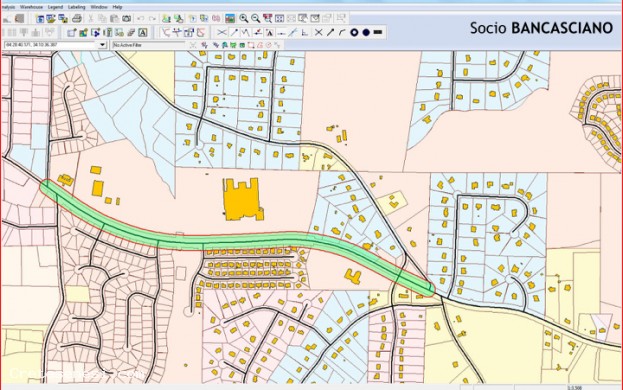 Enterprise application software development for geographical calculations and 3D. The most successful product is: ITALY
A SHARC Editor Professional geographic data in vector and raster format, Svilupparo in WINDOWS, entirely produced in Italy by TERRA NOVA.

The software comes from the idea to gather in one product all the necessary tools for the creation and maintenance of a Geographic Information System, at low cost and with maximum attention to ease of use and the reliability and accuracy of the algorithms.

The SHARC software is sold in two versions: SHARC Base, which includes the core functionality (though all those necessary for the maintenance of a geographical database), and SHARC Studio, which integrates the functions of SHARC Base with advanced topological analysis, processing and raster automatic vectorization.

SHARC is the professional topological editor, which contains all the core functionality for creating and updating a geographic database. It supports vector ESRI shapefile formats, AutoCAD DWG and DXF, MapInfo MIF, ....

It includes a complete set of tools for georeferencing of vector and raster data, in addition to the conversion functions between all known projection systems in the world.