> Home > What to visit > Castles
Torre a Castello
Asciano
CASTLES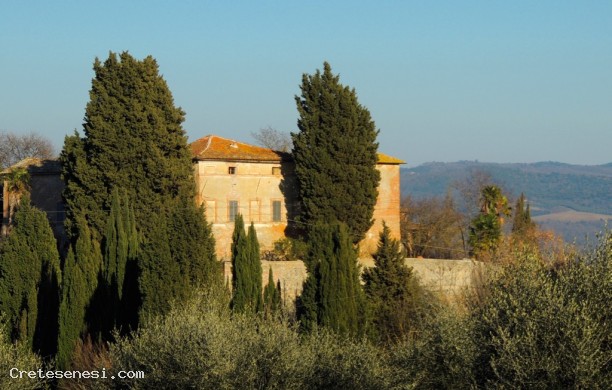 It is an ancient fortress owned by the counts of Scialenga which, in 1175, was sold together with many other castles to the Municipality of Siena. Subsequently it underwent several attacks by the Florentines and that of 1234 was followed by its complete destruction.

Its location between the Ombrone and Arbia valleys and right in front of the end of the Val d'Ambra, made this castle an important point of territorial protection, compared to incursions from the Arno valley Florentine domain.

For this reason it was quickly rebuilt and, shortly after the battle of Monteaperti, the people of Torre a Castello, constituted in an autonomous municipality, were assigned a right of their own.

In later periods, the castle was converted into two stately villas, of the well-known Piccolomini and Cinughi families.

From 9 December 1777, it was reunited with the Community of Asciano, having always been part of the territories of Scialenga.

STAY

NEARBY
DINING & ENTERTAINMENT

NEARBY