> Home > >
Via Crucis, Stazione 03 - La prima caduta
Asciano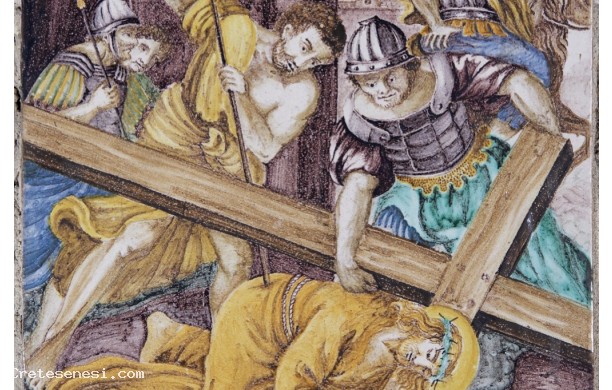 Artist: Francesco Francini
Year: 1790
Current location: Basilica Millenaria di S.Agata
Original location: Basilica Millenaria di S.Agata

DESCRIPTIVE INFORMATION

---
---
The man continues to fall on the edge of our streets, on the steps of our metros, in the solitude of the hospitals.
But we don't have time for him to lose! Woe to those who fall. Woe to those who are left behind. Lost the race of life.
The heart splits us into fatigue to run after our pettiness, to dreamless dreams that never really fill the heart, on roads that run inexorably towards death.
Via Crucis, Stazione 03 - La prima caduta