> Home > >
Via Crucis, Stazione 07 - Gesù cade per la seconda volta
Asciano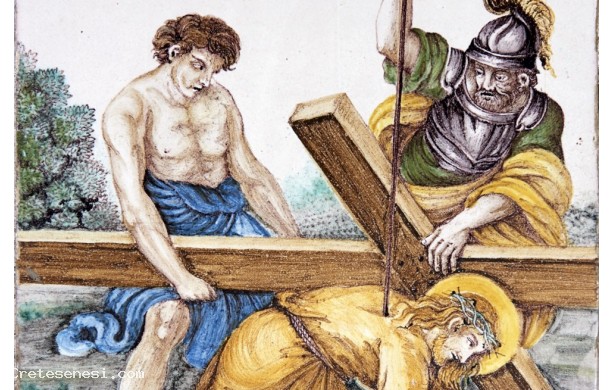 Artist: Francesco Francini
Year: 1790
Current location: Basilica Millenaria di S.Agata
Original location: Basilica Millenaria di S.Agata

DESCRIPTIVE INFORMATION

---
Man under the weight of his own weakness
---
Every man's life is torn by deep wounds: lack of affection, loneliness, contempt.
Sometimes it is entire peoples who are involved. These wounds are our weakness.
Sold to this weakness we are prey to it. We inevitably oppress and trample those who are weaker than us.
Only the inner strength that makes us stand up ends up being the necessary strength to raise the other that fell next to us.
Via Crucis, Stazione 07 - Gesù cade per la seconda volta