> Home > >
Via Crucis, Stazione 09 - Gesù cade per la terza volta
Asciano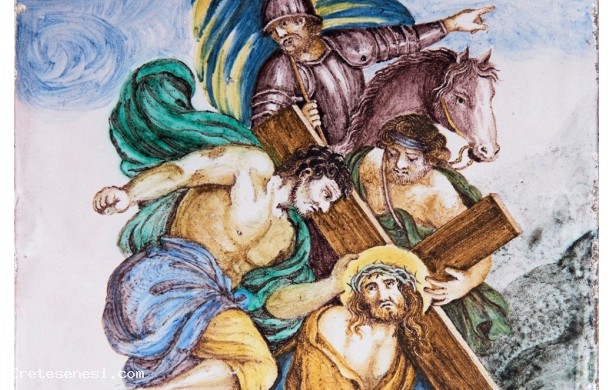 Artist: Francesco Francini
Year: 1790
Current location: Basilica Millenaria di S.Agata
Original location: Basilica Millenaria di S.Agata

DESCRIPTIVE INFORMATION

---
The man crushed by his own wickedness
---
Over this already dark sky, the fear of a humanitarian catastrophe now appears.
Crushed under the weight of our indolence, superficiality, and sometimes true evil ...
The answer to all this, hope, comes only from everyone's commitment.
Change soon, before it is too late, the heart of stone that dwells in the chest.
From your heart of flesh a new civilization will rise, a dawn of hope on the whole world.
Get up first and you won't be alone ...
Via Crucis, Stazione 09 - Gesù cade per la terza volta