> Home > >
Via Crucis, Stazione 13 - Gesù è deposto dalla croce
Asciano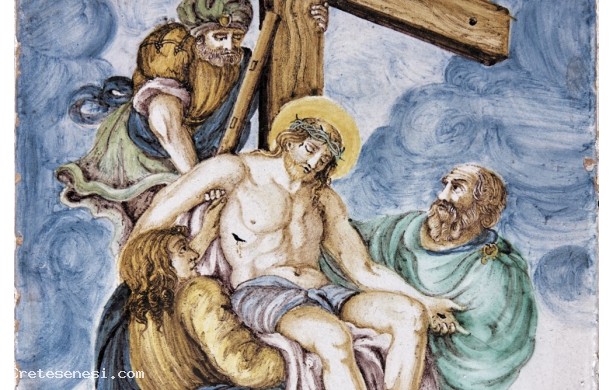 Artist: Francesco Francini
Year: 1790
Current location: Basilica Millenaria di S.Agata
Original location: Basilica Millenaria di S.Agata

DESCRIPTIVE INFORMATION

---
Love for man until the end
---
Silence. Slow movements. Words in a whisper.
The nails are removed, the body folds in the arms and on the mother's lap. The feeling is that there is no end to celebrate but a light that appears on the horizon.
Thus the earth, pacified and reconciled, welcomes the Just in his arms.
He takes care of him and waits.
He waits for a new fruit to sprout from his death. The grain of wheat only bears fruit if it dies.
Any resistance to love ends up instead making us rot in the corner, infertile, useless.
Via Crucis, Stazione 13 - Gesù è deposto dalla croce