> Home > Tracks
Among mammelloni Leonina with Siena in the background
Asciano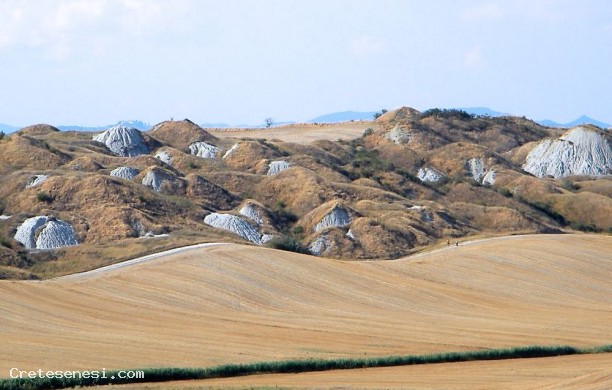 TECHNICAL DETAILS

Track length: 5,72 km

Road bed type: Misto sterrato/creta

Difficulty: Media


Safari 4 - This short hike photographic be made on foot is certainly the most impressive of all the others.

Starting from a crossroads marked by a cypress mangy and temporary storage of straw presses to reach by car oltrepassandi Leonine, after easily parked, you incamminna towards a lunar landscape unique in the world.

It is a fairly circumscribed, where you can admire and portray those little mounds of gray limestone formation is due to the rains that wash away by sliding them to their base the meager vegetation that comes over in the spring.

Besides being in the midst of this strange landscape of crests you have the option of truvarsi on a natural terrace overlooking the north of Siena, and to the southeast on the gentle curves of land that contraddistinguonole Crete Senesi.

For a photographer appassinato there will be spoiled for choice in choosing the subjects for his photos.

This route offers, like almost all the others, to photograph a landscape very varied also with the seasons with colors dominated that change over time.

Only negative feature of the course is that of having to do a stretch of road identical both the beginning and end of the hike, not existing alternatives.
STAY

NEARBY
DINING & ENTERTAINMENT

NEARBY
Among mammelloni Leonina with Siena in the background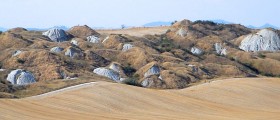 Fotosafari 4 - Questa breve escursione fotografica da effettuare a piedi è sicuramente la più sugges