> Home > What to visit > Palaces and Monuments
Antiche scuderie
Asciano
PALACES AND MONUMENTS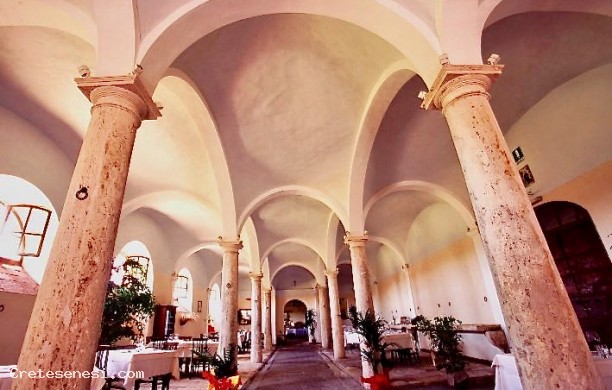 The buildings now known as "The Grand Duke's Horse Stables" were constructed near the end of the 19th century by the owners of the manor house next to the Porta Senese (the Gate on the road to Siena) as well the buildings that were typical of a large agricultural estate.
Built in part from material recycled from the partial dismantling of the city walls, the stables have travertine colonnades and splendidly executed brick arches inside.
Their realization highlights a search for unusual functionality and architectural elegance, for premises used for animal care. The recent restoration and transformation of the stables, aimed at hosting a typical restaurant then closed, has made it suitable to host events and lunches of all kinds, thus becoming a very popular meeting place.
Their use for various initiatives is facilitated by the proximity to the Casa Corboli Museum and the Church of Sant'Agostino, recently restored and frequently used for exhibitions and conventions.
STAY

NEARBY
DINING & ENTERTAINMENT

NEARBY