> Home > Tracks
Around Leonina, the most photographed landscape
Asciano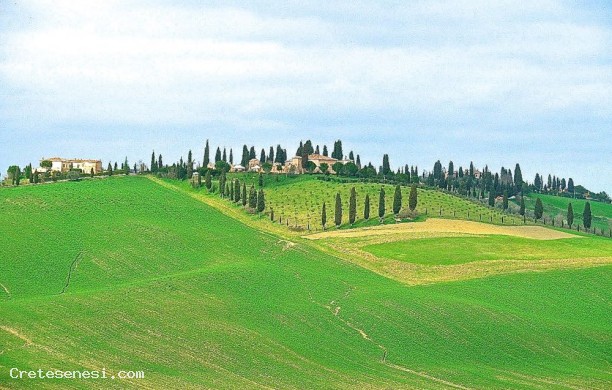 Safari 5 - This route is designed to take the Castle Leonina from every angle possible.

  In fact, among all the landscapes of the Crete Senesi this location is the most popular with professional and amateur photographer.

The postcard images that can be drawn are often been used as a typical Tuscan landscape and often have been the subject of commercials.

As evidenced by the images, the path is interesting to perform in every season.

However, you should avoid it in the case of wet ground, because a part of the dirt path could be very slippery and problematic potrebberisultare the ford to cross the rivulet in the valley.
STAY

NEARBY
DINING & ENTERTAINMENT

NEARBY
Around Leonina, the most photographed landscape


Fotosafari 5 - Questo percorso è concepito poter riprendere il Castello di Leonina da ogni angolatur