> Home > What to visit > Palaces and Monuments
P01 - Porta Senese o del Bianchi
Asciano
PALACES AND MONUMENTS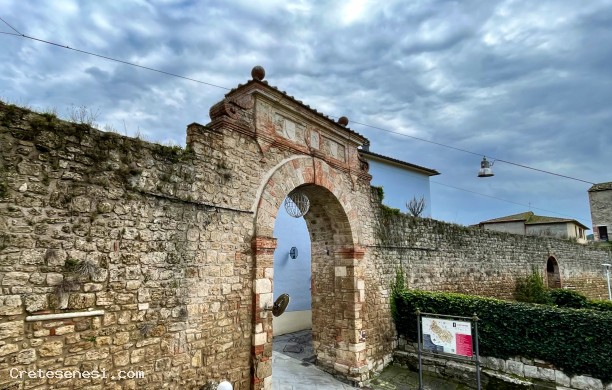 PHONE NUMBERS AND TIMES

P01 - Porta Senese o del Bianchi
Corso Matteotti, 1 53041 Asciano



Business card (vCard)
The Porta Senese takes its name from the city to which it leads via the road called the Lauretana Antica (the old pilgrim road to Loreto). Unlike the Porta Massini, it has no particular defensive fortifications since it did not have to protect against any possible enemy attacks.
Its current structure goes back to the second half of the15th century when the Lauretana's route was modified so that it went up through the existing residential area and ultimately became the Corso Matteotti.
Earlier, the easiest access for those coming from the north was the one no longer existing in the Market Gate, located just below the Grain Square.
Click here to access the Walls navigator, which allows you to consult detailed information.

STAY

NEARBY
DINING & ENTERTAINMENT

NEARBY