> Home > What to visit > Place
Poggio Greppoli
Asciano
PLACE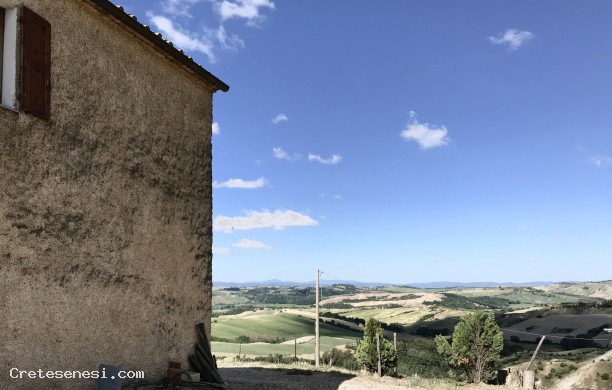 It is a farm with a walled courtyard, currently in use by a family who practices permanent pastoralism.
Its identification and importance in the past have been reached on the basis of the structural characteristics it still retains and its strategic position in visual signals, used until a few centuries ago to communicate remotely.

The building in fact incorporates an ancient tower construction, equipped with a large shoe supporting its base and has an external space adequately protected by a rather high wall.

But, the need for further study on the place arose from its special location: on the highest point of a long valley that reaches the course of the Ombrone river, right in front of the castle of Torrentino.

In recent studies carried out in the area in search of ancient sighting and signaling structures, it was immediately evident in its decisive role in the communication between the fortresses of greenhouses and Rapolano, but also capable of exchanging signals with the Torre di Montalceto, that of Torrentino and the Pieve dei Preti.

To access the map of the defensive sighting network, of which Poggio Greppoli was an important node, click here.

STAY

NEARBY
DINING & ENTERTAINMENT

NEARBY