> Home > Dining & entertainment > Cinemas and Theaters
Cinema Teatro G. Verdi
Rapolano Terme
CINEMAS AND THEATERS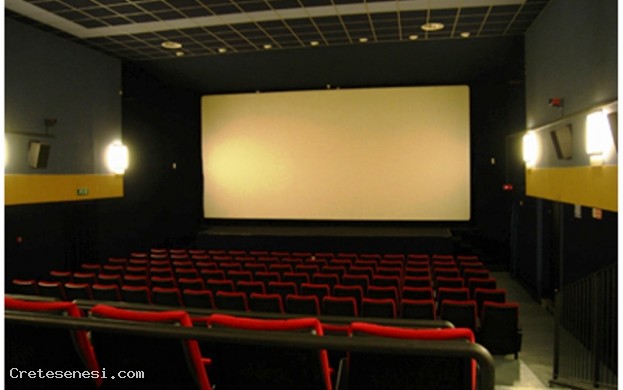 RECAPITI

Cinema Teatro G. Verdi
Via Dell' Orlo, 4 Loc. Serre Di Rapolano - 53040

Telephone 0577-704766
Mobile phone: 338 9131002


Business card (vCard)
The idea of ​​building the G. Verdi Theater in Serre arose from the need of the Philharmonic Society which, since its birth in the early nineteenth century, had never had its own seat, but had various locations. In 1945, Mr. Gori, a well-to-do very sensitive to the cultural problems of his fellow citizens, signed a land transfer agreement with the Philharmonic Society, with the specific intention of facilitating the construction of a definitive headquarters for the Company itself.
The only condition set in the agreement is the intended use: that a theater be built on that land. Construction of the building began immediately after the war and in September 1959 the Theater was inaugurated. Four years later, in December 1963, a fire occurred which caused minor damage to the building, which was promptly repaired.
In 1980, work began on the construction of the dining room and kitchen on the lower floor of the Theater, which were inaugurated in 1986.
The cinema, continuously modernized, lived its most beautiful moments until the 2000s, with a large number of audiences and with quality projections. From 2000 onwards the descending phase of Cinema begins, with a gradual decrease in audience, due to the effect of the new multi-theaters, which leads to the definitive closure in 2012.
In 2014 a new council takes office, which in the midst of a thousand difficulties resumes its business. A film club season is set up with the collaboration of the Lucca film library, which however does not bring the desired results. In 2018, with the appointment of a new board, a new path is traced that brings to light in October 2019 the first amateur theater review with enormous success.
The Giuseppe Verdi Cinema Theater in Serre is still owned today by the Giuseppe Verdi Philharmonic Society and the entire population of Serre has always participated in its gestino, as well as financing its construction.
ARCHITECTURE, ART

NEARBY
STAY

NEARBY
Cinema Teatro G. Verdi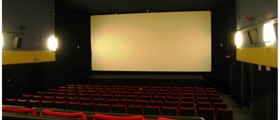 The idea of ​​building the G. Verdi Theater in Serre arose from the need of the Philharm